Brittany Ferries Goes Hybrid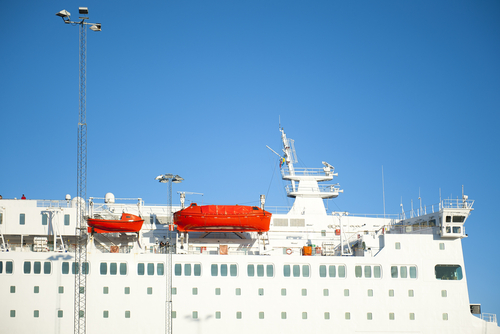 Picture credit: Shutterstock
Brittany Ferries, a leading ferry company connecting the United Kingdom with France and Spain, has announced its latest venture into sustainable transportation with the introduction of a state-of-the-art hybrid ship. Set to enter service in 2025, this innovative vessel represents a significant step towards a greener future for the ferry industry.
The decision to invest in a hybrid ship comes as part of Brittany Ferries' ongoing commitment to reducing its environmental impact. The company has long been recognised for its dedication to sustainability, and this latest addition to its fleet marks yet another milestone in its journey towards cleaner, more efficient operations.
The hybrid ship, yet to be named, will feature a combination of traditional marine engines and cutting-edge electric propulsion systems. This blend of technologies will allow the vessel to run on either diesel or electricity, offering increased flexibility and significantly reducing emissions. By employing electric power during quieter, low-speed portions of the journey, the ship can minimise its carbon footprint and improve air quality in the areas it serves.
With a length of approximately 180 metres, the new hybrid vessel will have the capacity to accommodate up to 1,000 passengers and 2,625 lane metres of freight. This impressive size ensures that Brittany Ferries can continue to meet the growing demand for travel across the English Channel and the Bay of Biscay while maintaining high standards of comfort and convenience for its customers.
Enhancing Onboard Experience
In addition to its eco-friendly propulsion system, the hybrid ship will boast several other advanced features aimed at enhancing the onboard experience for passengers. The vessel will offer a range of modern facilities, including spacious cabins, restaurants, bars, entertainment areas and even a dedicated pet-friendly space. These amenities, combined with the vessel's commitment to sustainability, will provide travellers with a unique and enjoyable journey.
Brittany Ferries' latest investment is part of a wider industry shift towards cleaner transportation solutions. As the world recognizes the urgent need to address climate change and reduce greenhouse gas emissions, some parts of the ferry industry are rising to the challenge by embracing innovative technologies and operational practices. Hybrid ships, such as the one introduced by Brittany Ferries, are playing a crucial role and will continue to play an essential role in this transition, serving as trailblazers for sustainable travel.
By introducing hybrid ships into its fleet, Brittany Ferries sets a positive example for other companies in the industry. The move not only showcases the company's commitment to environmental responsibility but also serves as an invitation to customers to choose greener modes of transportation. Travellers who prioritise sustainability can now make conscious choices by selecting a ferry company that aligns with their values.