Explore Spain by car: Four great places to visit
The Northern Basque region of Spain is perhaps the most underappreciated area of the whole country, with beautiful landscapes and historic cities. Here are some of the best places to visit...
San Sebastian - 1 hour 12 minutes from Bilbao
Just over an hours drive to the west from the port of Bilbao, you'll reach the stunning coastal city of San Sebastian. The city is the region's gastronomy centre; in fact, outside of Kyoto in Japan, the city has the highest number of Michelin star restaurants per square mile anywhere, Other highlights include the magnificent Beach of La Concha, which is regarded by many as one of the best in Europe. It is a sprawling sandy beach, and you can swim or boat across to the nearby Santa Clara Island.

Pamplona - 1 hour 45 minutes from Bilbao
The historic city of Pamplona is perhaps best known for its tradition of the 'Running of the Bulls', in which people aim to outrun around half a dozen bulls down the city's narrow streets. Although the tradition has been put under scrutiny for its cruel treatment of the animal - which is said to cause great stress to the bull - the event continues to take place each year, and it is certainly a unique experience to see. The city also has a great nightlife, with many bars and restaurants serving the native Pinoxto tapas.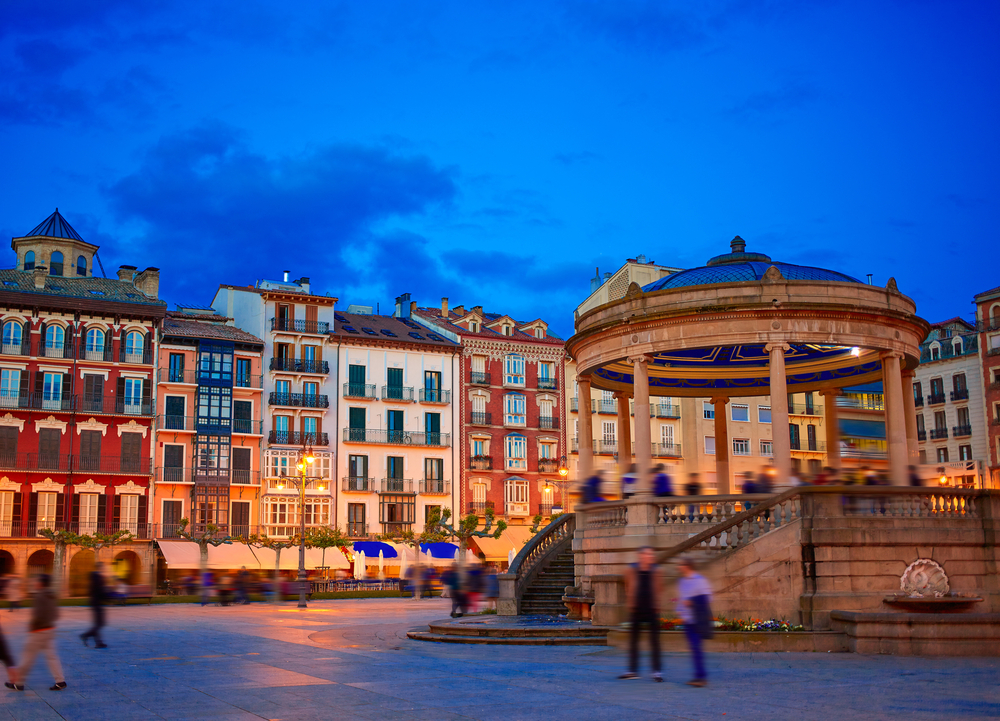 Parque Nacional de Los Picos de Europa - 2 hours 46 minutes from Santander
Simply known as the Picos de Europa, this national park an hour south of Bilbao is one of the most beautiful areas in Northern Spain. This is an ideal place for hiking, where the mountainous landscapes provide amazing views from the top. The Teleférico de Fuente Dé (cable cart) will lift you 753m up the south wall of the Picos central massif. From here, continue to hike further up and into the mountains and see some of the best scenery Spain has to offer.


Santiago de Compostela - 4 hours 52 minutes from Santander
The ancient city of Santiago de Compostela was one of the final destinations on the thousand-year Way of Saint James pilgrimage. The old quarter of the city is now a UNESCO World Heritage Site and is home to one of the most impressive cathedrals in Northern Spain, which began its construction in 1075. Another must-see in the city is the Alameda Park, which contains grand statues within its beautiful flower-filled gardens.