Holyhead to Dublin: What you need to know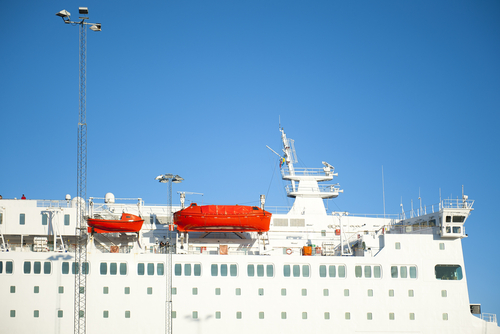 Which company runs the ferry route?
Stena Line run the ferry between Holyhead and Dublin.
How long does the ferry take?
The journey takes around 3 hours and 15 minutes on average.
Can I book a cabin?
Though the journey is relatively short, it's nice to be as comfortable as possible. 4-birth en-suite cabins are available to book, with prices starting at £25. They even have flat-screen TV's!
Are pets allowed onboard?
If you're bringing a pet along, you must book a kennel in advance. Kennels cost £15 per single journey.
What happens with luggage?
Both ports offer luggage handling facilities. Luggage will be stored on the car deck during sailing, which can be collected on the terminal carousel on arrival.
Can I park my car at Holyhead port?
If you're picking up or dropping somebody off, you can wait outside the ferry terminal for up to 20 minutes. For longer stays, a car park with a Park and Ride service is available - prices are as follows:
12 hours - £4
24 hours - £8
Weekly pass - £56
Can I park my car at Dublin port?
Parking spaces at Dublin port are limited; there are only 30 in total so there's a risk you may not find. Prices are as follows:
Short-term parking rate: €2 per hour
24 hours - €9
Weekly pass - €50