Things To Do in Belfast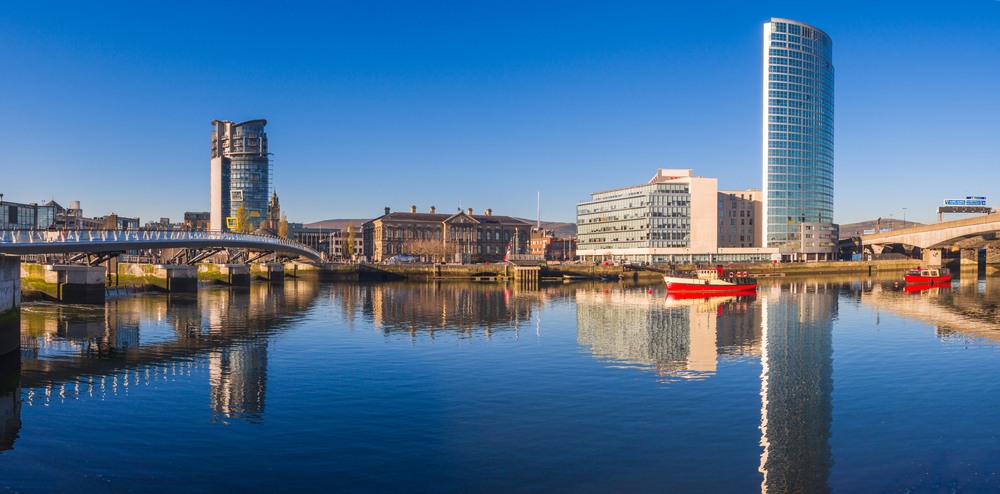 Despite having a bit of a rocky and troubled history, Belfast has undergone a complete reformation of sorts over the last 20 years. It is now a dynamic, vibrant and modern city that combines trendy, contemporary bars, restaurants and some of the best nightlife in Europe with an embrace of the cultural and historical significance that the city was built upon. In this blog, you will find some of our favourite things to do in the capital of Northern Ireland…
The top attraction that should definitely be on your to-do list when visiting the city is Titanic Belfast. It is the world's largest Titanic visitor experience and brings you up close to the legendary ship and its history. You will discover everything you could ever want to know including how it was made, where things went wrong, what a standard cabin looked like, the legacy it has left behind and much more. Not to mention the building itself is shaped like the Titanic which simply adds to the awe of this place. It is a fantastic day out for both kids and adults.
Belfast city centre is superb for a day of retail therapy, grabbing a cuppa from any of the trendy coffee shops and then relaxing at the end of the day in one of the city's many bars, pubs and restaurants. One of our favourite pubs is definitely the Crown Liquor Saloon on great Victoria Street which features old tiling, private wooden drinking booths and gas lamps. We are also big fans of the Duke of York and Kelly's Cellars.
Visit Game of Thrones in Belfast
If you are a fan of the tv show Game of Thrones, then either you travelled to Belfast on purpose to see the show-related sites or it is your lucky day. In Belfast, you get the chance to go behind the scenes of one of the most famous tv shows in the world and experience some of the real life film locations. The guided tours also go into more detail about the set, the cast and how everything was put together to create the show.
Another great thing to do while you're in Belfast is to take the short trip from the city centre to the parliament buildings of Belfast and Northern Ireland. The buildings are set out more like a country estate and there is one long, grand road that leads all of the way up to the building. The long road up to it makes for some excellent photos and it is one of the sights on the city's sight-seeing tour bus. Once you arrive at parliament, if you look back around you will see outstanding views out across Belfast, the Black Mountain and Belfast Hills which are worth the journey alone.
Finally, no trip to Belfast would be complete without a trip to see the murals around the city which quite literally paint the picture of the city's divided past (and present to some degree). A walking tour is highly recommended to get a full understanding of Belfast's recent complicated and conflicted history known as "The Troubles". Just walking through the various areas you will stumble across peace walls, memorials and security gates which separate certain Catholic and Protestant areas. As an outsider, it makes for an extremely interesting experience.