Amsterdam in winter: why you should visit
Amsterdam is a great city to visit at any time of the year, but the Dutch capital is particularly special in winter. With festive spirits high, Christmas markets and light festivals descend onto the city to create a delight for the sights and senses. Here are some of the best things to see and do in Amsterdam during the winter months.
Visit the Amsterdam Light Festival
Each year from November until January, Amsterdam is lit up with amazing light installations throughout the city's streets and canals. The displays are often the work of renowned artists from across Holland and the rest of the world. A great way to see the installations is by boat, where guided tours aimed specifically at showing you all the best work are available.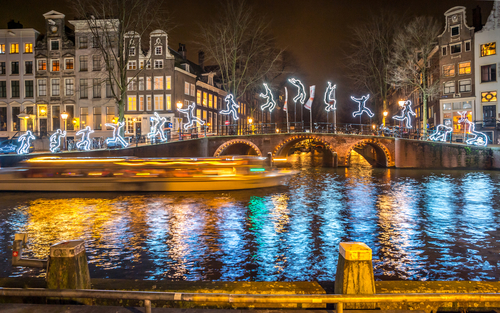 Explore the Christmas markets
To accompany the festive light displays across the city, Christmas markets will also be ubiquitous throughout Amsterdam during November and December. The Rembrandtplein Market is one of the best in the city, selling a range of traditional Dutch pastries and chocolates, mulled wine, and other festive gifts - it's a must-visit for all festive holiday-shoppers. Alternatively, you can head to Amsterdam-Noord - a short ferry ride north from behind the train station - where you'll find Amsterdamsche Kerstmarkt. This market is set amongst an industrial warehouse, where you're likely to find live music, great food and some festive alcoholic beverages!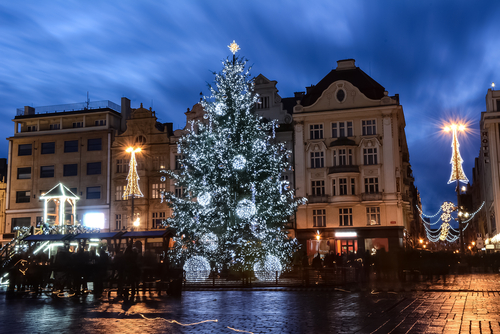 Party on New Years Eve
Amsterdam is one of the best places anywhere to celebrate NYE. The city comes alive with dance events and fireworks. The city has many great nightclubs, but for any techno heads, the Awakenings NYE bash is one of the best places visit. If you're hoping to dance off those Christmas calories, this could be the place to visit - these DJ's aren't messing around!