Top 6 Dog Friendly Hotels in Europe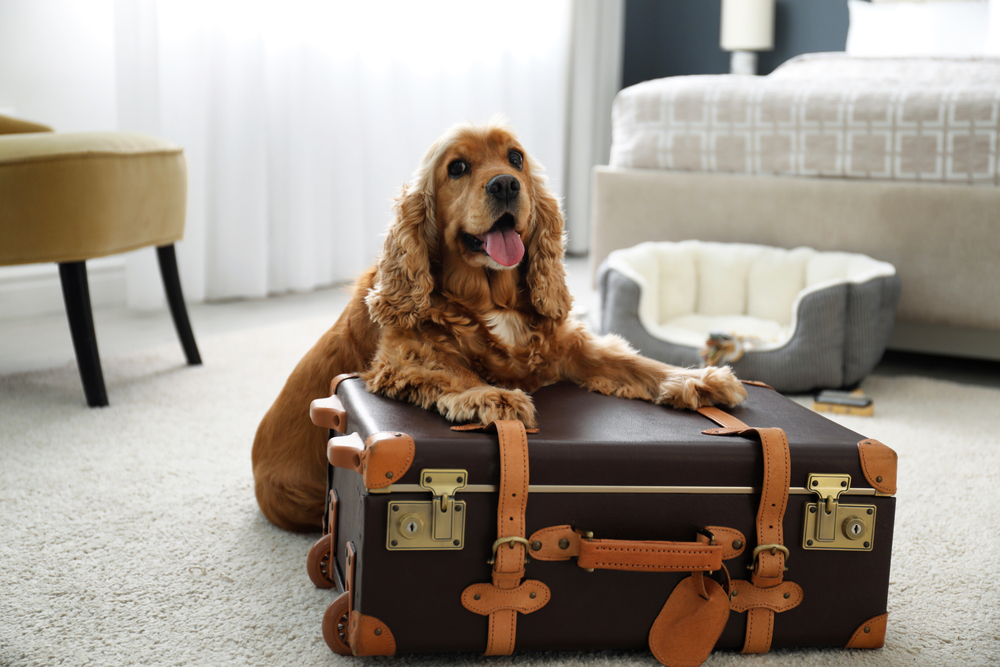 Have you decided that you want to take your dog on holiday but are unsure about the best place to stay? Travelling with your little four-legged companion is often a lot more straightforward via ferry compared to via air, but what about where to stay? Today we round up some of our favourite dog-friendly hotels that are located on or not far from some of the most popular ferry routes from the UK…
Pulitzer Amsterdam - Amsterdam
If you are looking to take your furry friend on holiday to Amsterdam with you, then you will find no shortage of excellent, pet-friendly places to stay. One of our favourites is the 5-star
Pulitzer Amsterdam,
which allows you and your fluffy loved one to enjoy a good pampering in the capital. The hotel is situated right next to the famous Prinsengracht and Keizersgracht canals which are ideal for taking your dog out for some extremely scenic walks.
Le Meurice - Paris
Being located around three and a half hours away from the popular ferry routes of Dunkirk and Calais, Paris is still a superb dog-friendly destination that is worth the extra journey. Given the size of the city, it is no surprise that there are plenty of dog-friendly options to choose from.
Le Meurice
is another 5-star selection in the famous location of Rue de Rivoli. Dogs stay free here and there are some great walks in the area.
Ibis Car Ferry Hotel - Calais
Sometimes all you need is something a little bit more practical before continuing your onward adventures. The
Ibis Car Ferry Hotel
is exactly that. Located right by the port of Calais, it is a cheap and cheerful dog-friendly stopover where you can rest your feet (and paws) for the night before continuing into either France or Belgium.
Hotel Sabina - Brussels
Brussels is another popular ferry route from a number of destinations in the UK and also boasts a wide range of dog-friendly spots for you to choose from. Our pick of the bunch is
Hotel Sabina
given its exceptional value for money as well as being located right next to the tourist hotspots of Cirque Royale and Place Royale. Dogs stay free here but unfortunately humans don't.
All Suites Appart Hotel Dunkerque - Dunkirk
This superb dog-friendly hotel in Dunkirk serves as another economical overnight stay with all of the facilities and amenities that you and your dog could want. The
All Suites Aparthotel Dunkerque
is located on the Dunkirk waterfront which is great for stretching the legs of your four-legged friend as well as providing an all-round, comfortable stay. It is not far from the Dunkirk ferry port and is the perfect base to rest-up before beginning your onward journey.
Intercontinental Amstel Hotel - Amsterdam
Rounding off our list is another fabulous dog-friendly hotel in Amsterdam. The
Intercontinental Amstel Hotel
is a 5-star option with not only fantastic views of the canal, but also easy access to some wonderful, scenic walking routes. There is no fee for pets staying here and they even allow large dogs to stay - it is the perfect place to target if your puppy is bigger than most!