The best road trips from Dublin
Dublin is an amazing city - a must-visit on any trip to Ireland - but there's much more to the Emerald Isle than the capital. The country is one of the most beautiful places in the world, with glorious natural landscapes in abundance. Here are some of the best road trips to take after you've arrived in Dublin port after your ferry trip:
Howth – 20 mins
20 mins east of the Irish capital is the quaint seaside town of Howth, a completely different world from the hustle and bustle of the capital. The fresh sea air is perfect for the lungs, and hiking is a popular activity in this healthy coastal town. Popular routes include the Howth Cliff Walk Loop, a well-marked trail over the cliff tops stretching for 6km. On weekends, Howth has a great market in the town centre, full of arts and craft, organic produce, and other delicious homemade treats.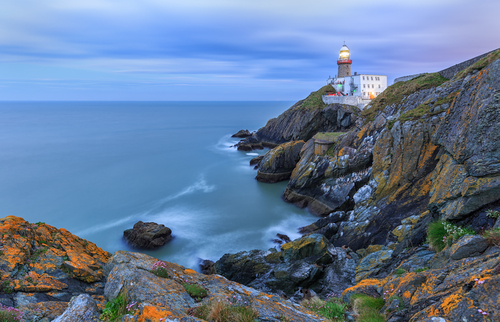 Wicklow Mountains National Park and Glendalough - 1hour 9 min
Just over an hour south of Dublin, you'll find the breathtaking Wicklow Mountains, National Park. These vast Irish landscapes are perfect if you're after an escape into nature; the 50,000-acre park looks like a Tolkienesque wonderland with ancient woods, picturesque lakes and beautiful walks. Just slightly further south of the Wicklow Mountains is Glendalough. Glendalough is home to some of the most historic sites in all of Ireland, including the Glendalough Monastic Site. The site is nestled between two lakes and has been a home for Christian monks and their thousands of students since the 6th Century.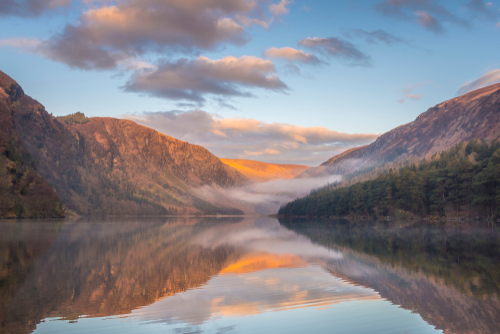 Galway - 2hour 24 mins
Galway, situated on the other side of the country, is a bit of a distance from Dublin, but the coastal west Irish city is well worth the journey. Galway, home to a major Irish harbour, has built the reputation as an arty, bohemian paradise, and it's not hard to see why; live music venues and trendy cafes dominate proceedings in the city centre, along with buskers who line the cobblestone streets playing traditional Celtic folk. The influx of around 17,000 university students, have helped to make the place feel like a welcoming and diverse place, whilst always maintaining its Irish traditions.