The best road trips from Dover
Dover is known as the gateway to England, which is an apt name when you consider the range of road trips you take from the port. Simply hop on the ferry from Calais with either P&O ferries or DFDS - bring your car with you - and the UK is your oyster. Here are four of the best destinations to visit.
Margate – 44 min
Margate is one of the most historic seaside towns in England. The resort is home to the world's oldest rollercoaster (at Dreamland theme park), stunning beaches and world-class art galleries. Visit the award-winning Turner Contemporary to see some of the best art in the UK. The gallery - designed by David Chipperfield Architect - has become the focal point of an emerging art scene throughout the town, leading the town into a period of regeneration and a new lease of life.
Brighton – 2h 7 min
The iconic resort of Brighton is just over 2 hours away from Dover. The seaside city is famous for pebbled beaches and famous Brighton Pier, but in the last 20 years or so, it has become one of the trendiest places in the country. Less than an hour south of London by train, Brighton has a colourful and cosmopolitan city centre atmosphere, attracting many artists and musicians from the capital and further afield. There are plenty of cool bars and cafes, live music venues and museums.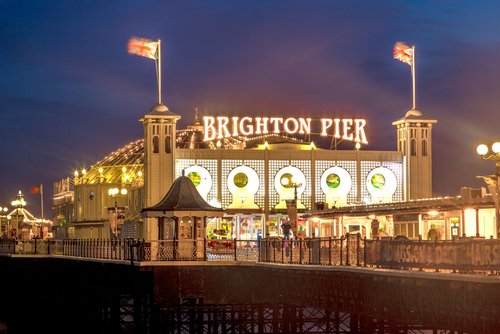 London – 2h 12 min
London is the most visited city in Europe. Like Paris, it can satisfy any kind of tourist, whether you're there to see some iconic sights, have a museum-filled cultural break, or a laid back break in the bars and cafes of cool areas like Dalston or Brixton. If you want to see some of the big sights, head down towards the River Thames, Here, you'll find the London Eye, The Houses of Parliament, Tower of London and cultural hubs like the Southbank Centre and National Theatre, all within close proximity of each other.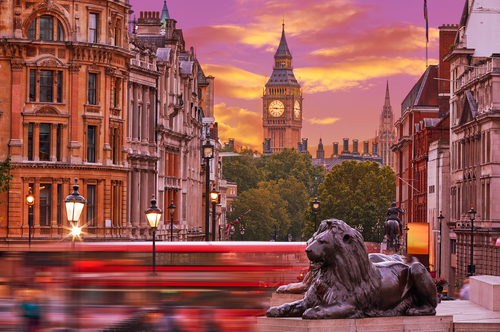 Stonehenge – 2h 44min
The monolith of Stonehenge is one of the world's greatest prehistoric sights. The 5000-year-old UNESCO World Heritage Site is under a 3 hour drive from the port of Dover and is well worth visiting. The size of the monument defies all logic, and its mystical presence has drawn in poets, writers and philosophers seeking inspiration in the monolith's mystery for thousands of years. 20 minutes south is the medieval city of Salisbury, which has a beautiful Cathedral where you'll find one of only four surviving copies of the Magna Carta.