Things to see & do in Larne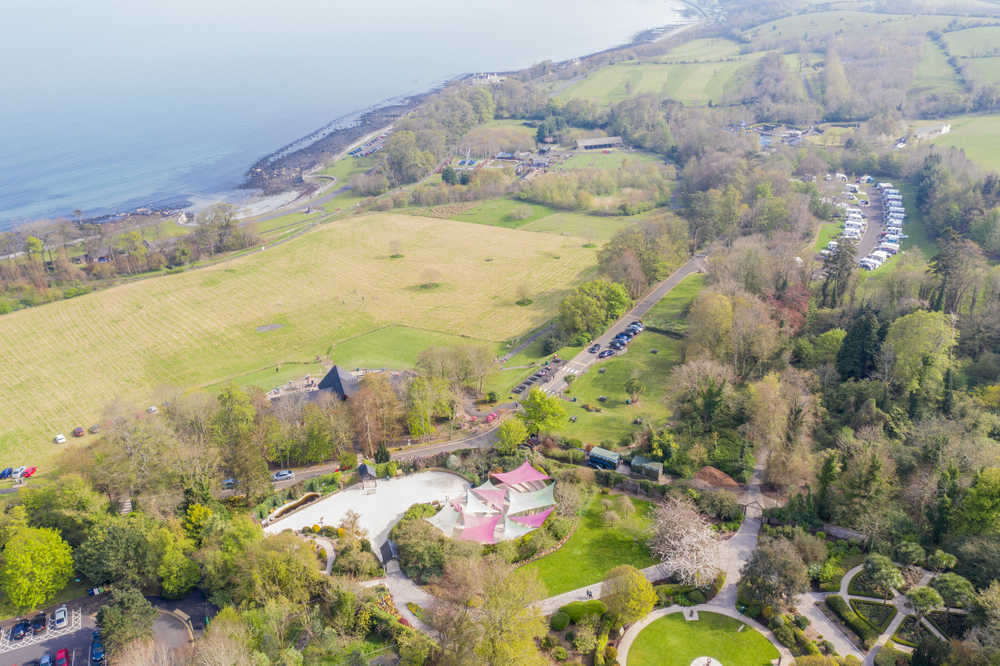 Picture Credit: Shutterstock
Larne is located on the east coast of County Antrim. It is quite a quiet town with plenty of countryside, walks and fresh air to enjoy. It is located about a 30-minute drive from Belfast City and a great base for exploring the coastal route of Northern Ireland. Today we will give you a few ideas for what to do when you arrive in Larne…
Gleno Waterfall
Gleno Waterfall is one of the most iconic sights in Larne and is a must-see for any adventurer and nature lover. Located in a wooded glen with free parking close-by, there is no excuse not to take the trip to this waterfall. In the summer there are often people bathing in and around the waterfall (sometimes there are people braving it in the colder months too)!
Carnfunnock Country Park
The Carnfunnock Country Park stretches 191 hectares and is located between Drains Bay and Ballygally, near Larne. Throughout the park you will find a number of walking trails, woodlands, gardens and even a maze for the kids. There are plenty of spaces for picnics, a cafe for grabbing a coffee and an ice cream if the weather is good enough!
Giant's Causeway Day Trip
Many people either stop-off in Larne or stay in Larne in order to see the Giant's Causeway during a day-trip. The UNESCO World Heritage Site is arguably the most famous location in Northern Ireland and is an absolute must-visit. Driving along the coast to the Causeway from Larne provides plenty of scenic views on its own. We recommend getting some sort of guide on arrival though so that you can truly soak in and appreciate this unique, majestic and historical part of the world.
Coast Road
The Coast Road is one of the most beautiful driving routes in this part of Northern Ireland, with Larne being just one of the stops on the road. It stretches from Newry to Newcastle and has many access points to the water along the way. It is best done with a few stops at each of the small towns along the coast if possible.