The best places to visit in the Channel Islands
The Channel Islands has some amazing coastlines and beautiful beaches, along with historic sites and exciting cities. Here are some of the best things to see and do in Jersey and Guernsey.
Elizabeth Castle, St Hellier, Jersey
Just off the coast of St Hellier, Elizabeth Castle sits on an island surrounded by water two times a day. To get there, you must either wait for the tide to clear or hop on a ferry across. Once you're on the island, you can explore the historic castle which was built around the 16th Century and has played a huge role in Jersey's defence since. It has played witness to some huge historical events, including World War Two. At Midday, you can enjoy the spectacle of a parade and cannon firing.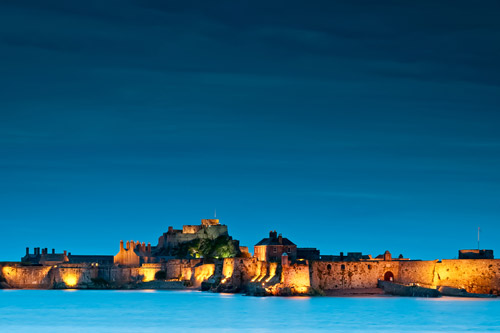 Hauteville House, Guernsey
Hop on the ferry over to Guernsey, where you can visit the historic former home of Les Miserables writer Victor Hugo. When the legendary Romantic writer was exiled from his native France for calling Napoleon III a traitor, he fled to the Channel Islands to seek refuge. Here, he lived for fifteen years, writing some of his masterpieces during the period. The home is unforgettable, with unique interior design inspired by the theatre, along with beautiful views out across the large gardens.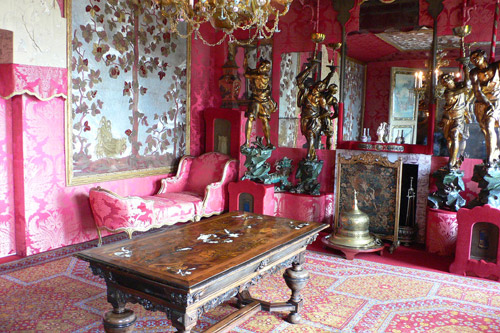 Vazon Bay, Guernsey
Vazon Bay is one of the Channel Islands' premier beaches and is the perfect place for a sunny stroll, a surf or a sunbathe. The Bay is a haven for all kinds of extreme sports enthusiasts, including surfers, kite flyers and bodyboarders. However, it doesn't matter if you've never surfed before, you can receive beginners lessons with Guernsey Surf School, which is based at the bay - you'll be riding the waves in no time! There are also a number of cafes and restaurants to head to after you've had enough fun, including Vistas and Crabby Jacks, which both have amazing seafood and rooftop views of the beach.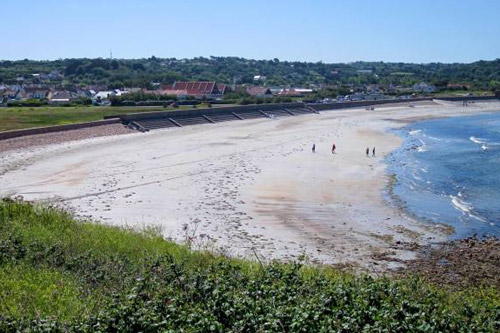 Jersey Seafari, St Hellier, Jersey
Hop on the Jersey Seafari to explore the amazing coastlines and sea creatures native to the Channel Islands. The RIB boat takes you out to spots where you're likely to see Dolphins, which can often be found in groups jumping out of the water to welcome you. Along with Dolphins, the seafari will also take you to secluded caves and dramatic cliffs, and you can also visit the cluster of paradise rocks known as the Minquiers.