Newcastle - Amsterdam New Year's Eve Mini Cruise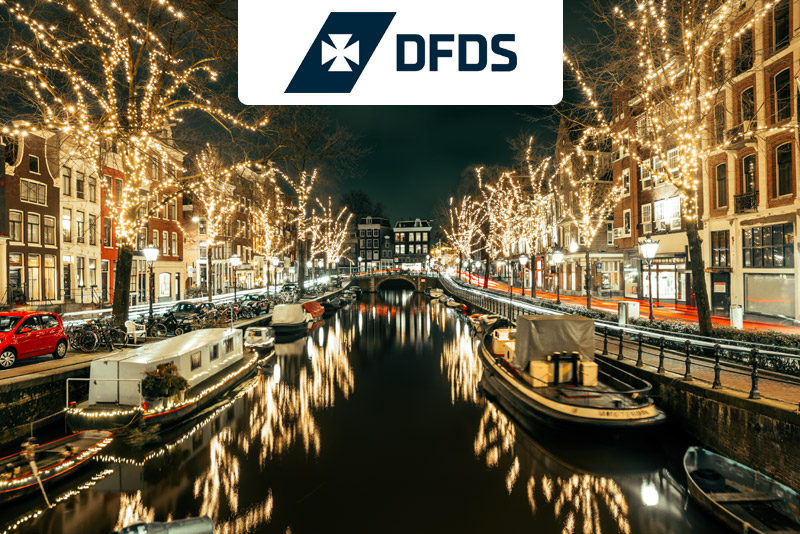 From £256
pp
Book Now on
0191 507 1700
Experience an unforgettable turn of the year on our ship in Amsterdam! Book a 2-night Mini Cruise from Newcastle to Amsterdam and enjoy a magnificent party package onboard King Seaways.
We have planned it all for you to enjoy, from food - with three dinners and two breakfasts to cover the entirety of your trip, to drinks (all-inclusive drinks on New Year's Eve) and fantastic live entertainment to accompany you through the evening and into the early hours of the morning.
Highlights
Excellent onboard facilities
Live onboard entertainment
New Year's Eve gala buffet & breakfast buffet
Breakfast and dinner buffet 'Curry & Classic' on return
2 nights in a comfortable en suite cabin
Party and sparkling wine at midnight
Overview
Sail from Newcastle to Holland on a 2-night cruise, starting on 30.12.2022. Enjoy a buffet dinner and relax in our onboard bars before retiring to your en suite cabin. On arrival in IJmuiden on New Year's Eve, fill up with a complimentary buffet breakfast before heading to Amsterdam to explore the beautiful city's seasonal treats.
Once our inclusive coach service brings you back, the ship will set sail into Amsterdam Centre while you enjoy your lavish gala buffet dinner before toasting the New Year with a complimentary glass of fizz.
Cabins
Choose from four cabin types...
Economy Cabins - En suite budget cabins, sleeps 2-4 people
Sea View Cabins - En suite with sea views, sleeps up to 5 people
Double Bed Cabins - En suite cabins with double bed inside & sea view cabins available
Commodore Cabins - En suite premium cabins sleeps up to 4 people


Itinerary
Fri 30th December 2022
Local Time
Arrival at the port in Newcastle - Check-in
14:30
Depart
17:00
Sat 31st December 2022
Breakfast buffet
07:00
Arrival in IJmuiden
09:45
Bus transfer pick-up to Amsterdam
10:15
Day trip in Amsterdam
Coach pick-up in Amsterdam
15:30
Ship leaves for Amsterdam Canal (approx.)
19:00
New Year's Gala Buffet as per reservation
New Year's Eve party in the Columbus Club
20:00
Sparkling wine and snacks at the bars
00:00
Had enough partying?
Then treat yourself to a few hours' sleep in your cabin.
Sun 01st January 2023
Ship sets sail back to Newcastle after midnight
Breakfast buffet
09:00
Enjoy onboard entertainment
Curry & Classic dinner buffet
15:00
Arrival in Newcastle (approx.)
19:00
Book Now on
0191 507 1700
Please note, this offer is an over the phone deal only and not available to book online. The all-inclusive drinks package only applies on 31.12.2022.