Whale & Dolphin Watching Sea Safari Cruise To Spain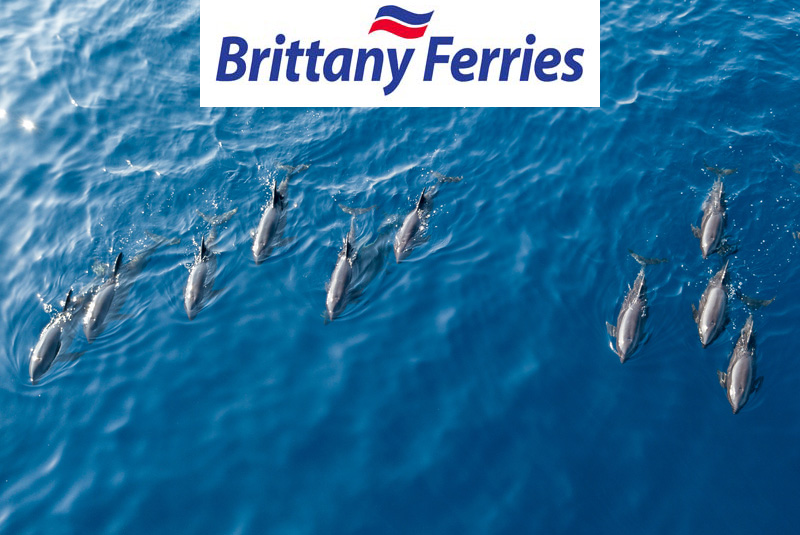 From £259
pp
Book Now on
0191 507 1700
Enjoy this fantastic sea safari cruise sailing from Plymouth to Santander in Spain, where you will team up with wildlife experts from the ORCA conservation charity to guide you through some amazing whale & dolphin spotting. Having surveyed the Bay of Biscay area for many years, the guidance of the ORCA team will give you an unforgettable wildlife experience.
Highlights
Return cruise from Plymouth to Santander
2 nights on board with en suite cabin
Expert whale-watching and dolphin-spotting advice & presentation
Time ashore in the elegant port city of Santander
Includes a £55 donation to ORCA to help further the conservation of whales and dolphin
Overview
Over a third of the world's whale and dolphin species can be found in the Bay of Biscay as well as many bird species. The route takes us through the English Channel and down into the Bay of Biscay, a rich feeding ground and an important migration route for many species.
Shallow waters fall away rapidly to depths of over 4000 metres - an ideal habitat for species such as fin whales, the second largest animal on the planet. Deep underwater canyons attract mysterious creatures such as beaked whales and the enigmatic sperm whale closer to the shores of northern Spain.
There have been close encounters with many of these and have been lucky enough to see orca and even blue whales in the Bay.
Sea Safari 2023 Cruise Prices
All cabins are en suite and air-conditioned with bed linen, towels and toiletries provided. If you'd like to find out more about the cabins available on this cruise, please call 0191 507 1700 for information.
| | |
| --- | --- |
| Cabins & Upgrades | Prices |
| 3 or 4 persons sharing a 4 berth inside cabin | £259 per person |
| 2 persons sharing a 2 berth inside cabin | £259 per person |
| Upgrade to a 2 berth outside cabin (2 persons) | £20 supplement |
| Upgrade to a 4 berth inside cabin (2 persons) | £40 supplement |
| Upgrade to a 4 berth outside cabin | £50 supplement |
| Single occupance of a 2 berth inside cabin | £30 supplement |
All other cabin types are excluded from this offer. Disabled cabins are available on request. Subject to availability.
Sea Safari 2023 Cruise Dates
This cruise to Santander in Spain, departs the Plymouth ferry port on a Wednesday on the following dates:
| | | | | |
| --- | --- | --- | --- | --- |
| Date | Depart Plymouth | Arrive Santander | Depart Santander | Arrive Plymouth |
| 12 July 2023 | Wed 12:15 | Thu 10:30 | Thu 13:30 | Fri 10:00 |
| 09 August 2023 | Wed 15:45 | Thu 13:15 | Thu 16:30 | Fri 11:00 |
| 16 August 2023 | Wed 15:45 | Thu 13:15 | Thu 16:00 | Fri 11:00 |
| 13 September 2023 | Wed 12:15 | Thu 10:30 | Thu 13:30 | Fri 10:00 |
All times shown are local time. Passengers are required to check-in at least 60 minutes before departure.
Itinerary
Day One
After you have checked in at the Brittany Ferries desk at the Plymouth terminal and obtained your boarding card, you will then head over to meet your guides, who can be found wearing ORCA uniforms next to the check-in desk. It's important that you do this before boarding the ship. Once you have boarded and settled into your cabin you will again join your guides on our exclusive whale-watching platform outside on deck 10 (directly above the Pool Bar) as the ship departs for Spain. An afternoon and evening of wildlife watching, along with an introduction to the mini-cruise, will follow!
Day Two
This is the big one! You'll wake up in the middle of the Bay of Biscay, one of the richest places in the world for whales and dolphins, and so our guides will be on the top deck from first light scouring the deep ocean for giant whales, large groups of dolphins and a host of other species! Once we reach Santander, you'll have some time to explore and stroll along the beach or enjoy the wonderful food and drink before you board to return to the UK. Once the ship has departed, the guides will be back out on our dedicated platform on deck 10, helping you to spot more wildlife on the northbound crossing, until the sun goes down in the evening.
Day Three
On the final day, we have a little time to get in a final session on deck in the morning before our arrival in Plymouth, looking out for dolphins, porpoises and even minke whales as we approach the end of our journey.
Book Now on
0191 507 1700
Please note, this offer is an over the phone deal only and not available to book online.